Spring is in the air, and warmer weather always brings optimism. Though Europe is still dealing with lockdowns and uncertainty, more people are getting vaccinated and the economy is beginning to open up. We're also seeing European small businesses taking advantage of the Digital Safety Net to survive and prepare for the post-pandemic economy.
Our recent Digitally Driven: Europe report shows the inspiring work small businesses are doing with digital tools and technologies. In our report, business owners shared their stories of digital empowerment. Their resilience is evident in documenting how embracing digital tools leads to more revenue, hiring more workers, and more confidence about the future. You are proving that the Digital Safety Net is real.
An incredible 80% of European small businesses have increased their use of digital tools during the pandemic and an encouraging 62% believe their business will fully recover within a year — a testament to your hard work and resilience.
Recently I discussed our new report during two Debating Europe panel discussions with European business and political leaders. During the first online debate, I noted that "necessity creates innovation" and that the pandemic created a need for small businesses like yours to invest in online tools and marketplaces.
On the second online debate, I joined a panel with the Secretary of State for Digital Transition in Portugal, André de Aragão Azevedo, where I discussed the importance of training and education in order to help small businesses acquire digital skills necessary to succeed during the pandemic and into the future.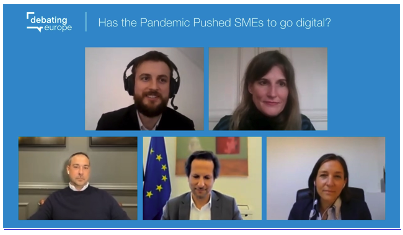 As always, thank you for your support of 3C and your continued resilience in life and business. Please stay in touch and let us know how we can be of assistance.
Jake Ward
President
Small Business Resilience: Progetto Quid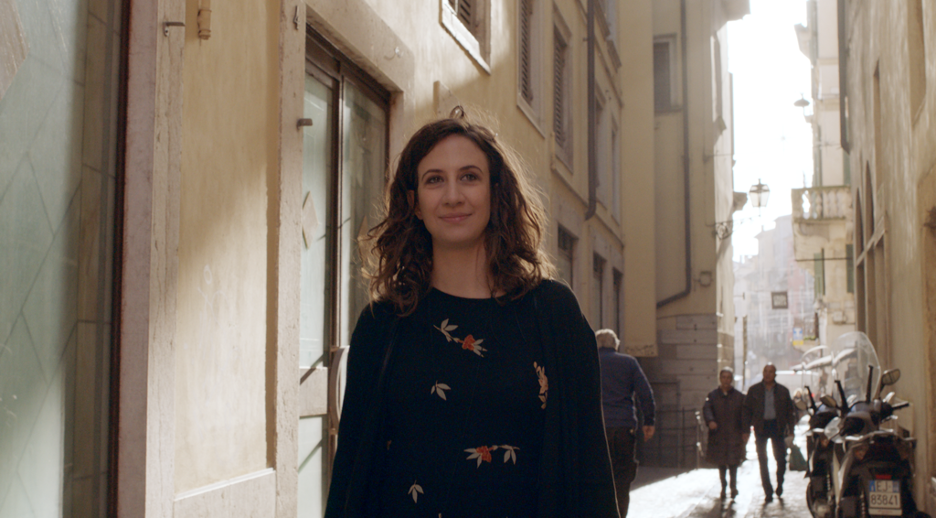 Anna Fiscale, the owner of Progetto Quid in Verona, Italy, knows the importance of clothes to her people. "For many Italians, clothing is more than just something we wear—it's something we want to experience. We want to touch it and fall in love with it before we buy it." But when COVID-19 forced Anna to close all nine of her stores, she did not panic. Instead, Anna created videos of her stores' clothing items and shared them on social media, which became an effective way to tell her company's story and develop relationships with customers.
The videos also helped Anna promote her biggest product during the pandemic — washable face masks. With the help of Google Ads, in one two-month stretch Quid received orders for more than 700,000 items. "COVID-19 has been Progetto Quid's greatest challenge so far, but we were able to overcome it by reinventing ourselves and taking advantage of the many digital capabilities available to us," Anna concludes. "Today we're optimistic and I'd say we're ready to take on anything moving forward."
Here are 5 more things you should know:
1. Europe's Digital Decade
The European Commission is targeting a complete digital transformation of Europe by 2030. Priorities include helping businesses adopt digital tools and creating more digitally skilled citizens and professionals.
2. Google's digital workshop can help grow your business
Dozens of free courses ranging from digital marketing to career development to basic programming are available right now.
3. Improve your business with MobiliseSME
This exchange program allows small business owners and employees to work with a small business in another EU country for up to six months. Small businesses can find new business partners in the EU, and expand their business, products, and services, while also learning new skills.
4. A Beginner's Guide to CRM Systems
Learn how to keep customer contact details up to date, track customer interactions, and manage customer accounts. Having a strong Customer Relationship Management system will help you stay organized and keep your customer's data safe and secure.
5. Get a small business loan
You can apply for a small business loan supported by the EU. Entrepreneurs, start-ups and micro businesses are all eligible to apply for funding as well.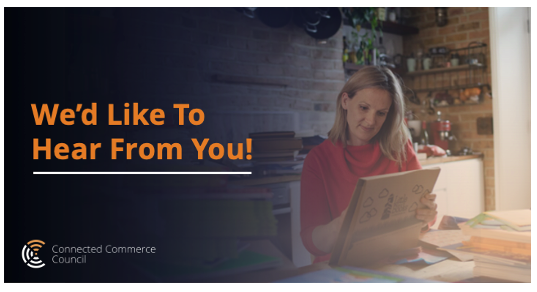 Please take a moment to answer this short survey so we can learn how COVID-19 is affecting your business and how digital tools are helping your business recover and grow.
Do you have a small business resilience story that you'd like to share with us, or do you have any questions or comments you'd like us to answer? Email us at membership@connectedcouncil.org.